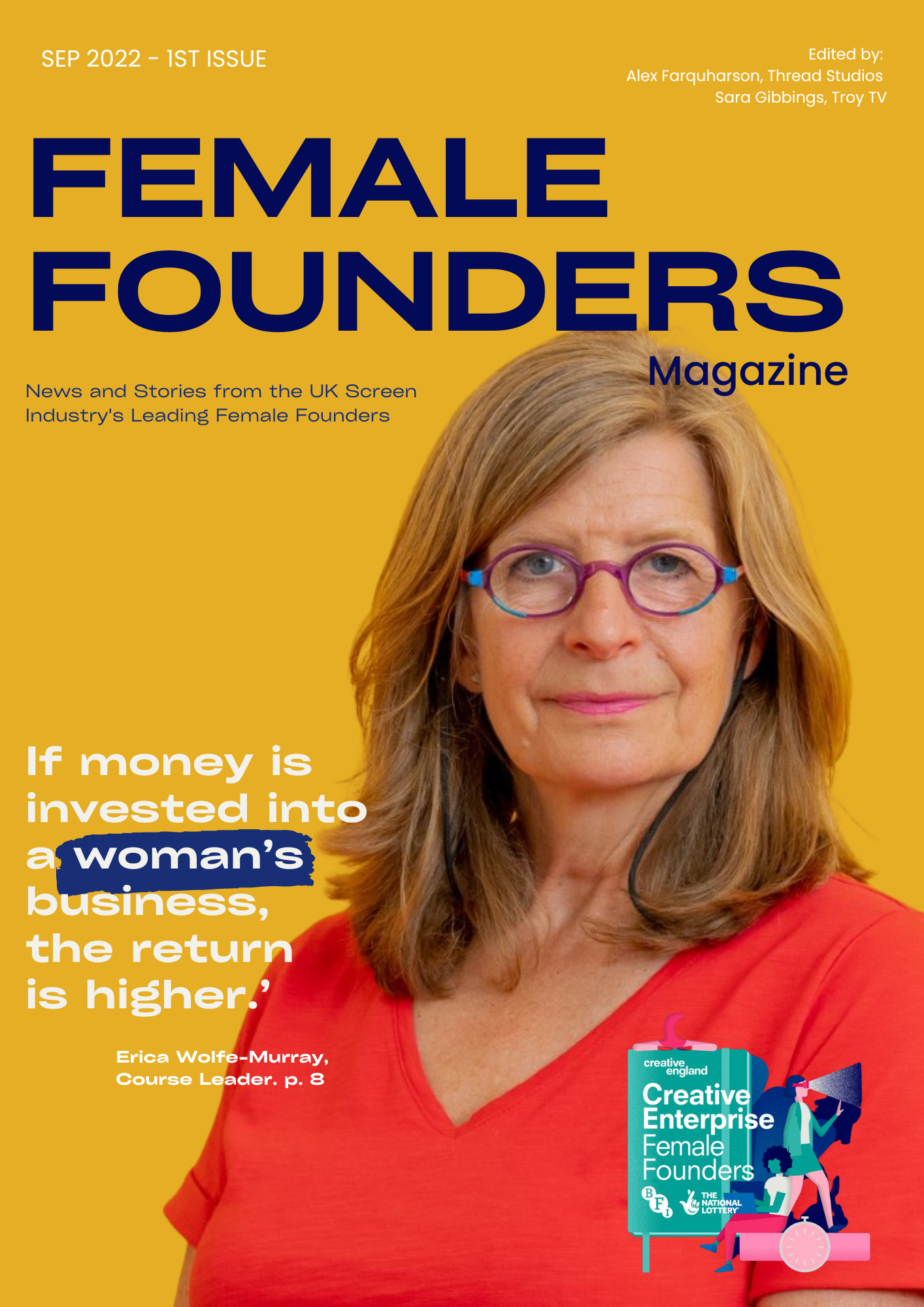 Creative Enterprise presents
Female Founders Magazine
News and Stories from the UK Screen Industry's Leading Female Founders
This is the first issue of Female Founders Magazine. About Female Founders. By Female Founders. For Everyone.
Creative Enterprise Female Founders Scale Up is a dedicated and prestigious programme for ambitious female founders of screen-based companies. Over the course of the last three years over 28 female leaders have gone through the programme, which has established itself as the scale up programme for Female Leaders in the screen industries.
Out of the strong network created by Female Founders have come the idea to publish a quarterly magazine - entirely edited and put together by the Founders themselves. This is the first issue - full of content about and by Female Founders, put together with tenacity and passion. This is with the vision to showcase the best of female leaders and mentors in all aspects of the industry and beyond.
In this issue you'll find:
featured interview with Erica Wolfe-Murray, the Female Founders programme leader
Interview with Lynda Rooke, the newly elected President of Equity
Interview with Judith Chan, Executive Director of Media Banking at Coutts Bank
updates and highlights from Creative Enterprise's Female Founders
and much, much more
The Editors of this issue are Female Founders:
Alex Farquharson, Thread Studios and Sara Gibbings, Troy TV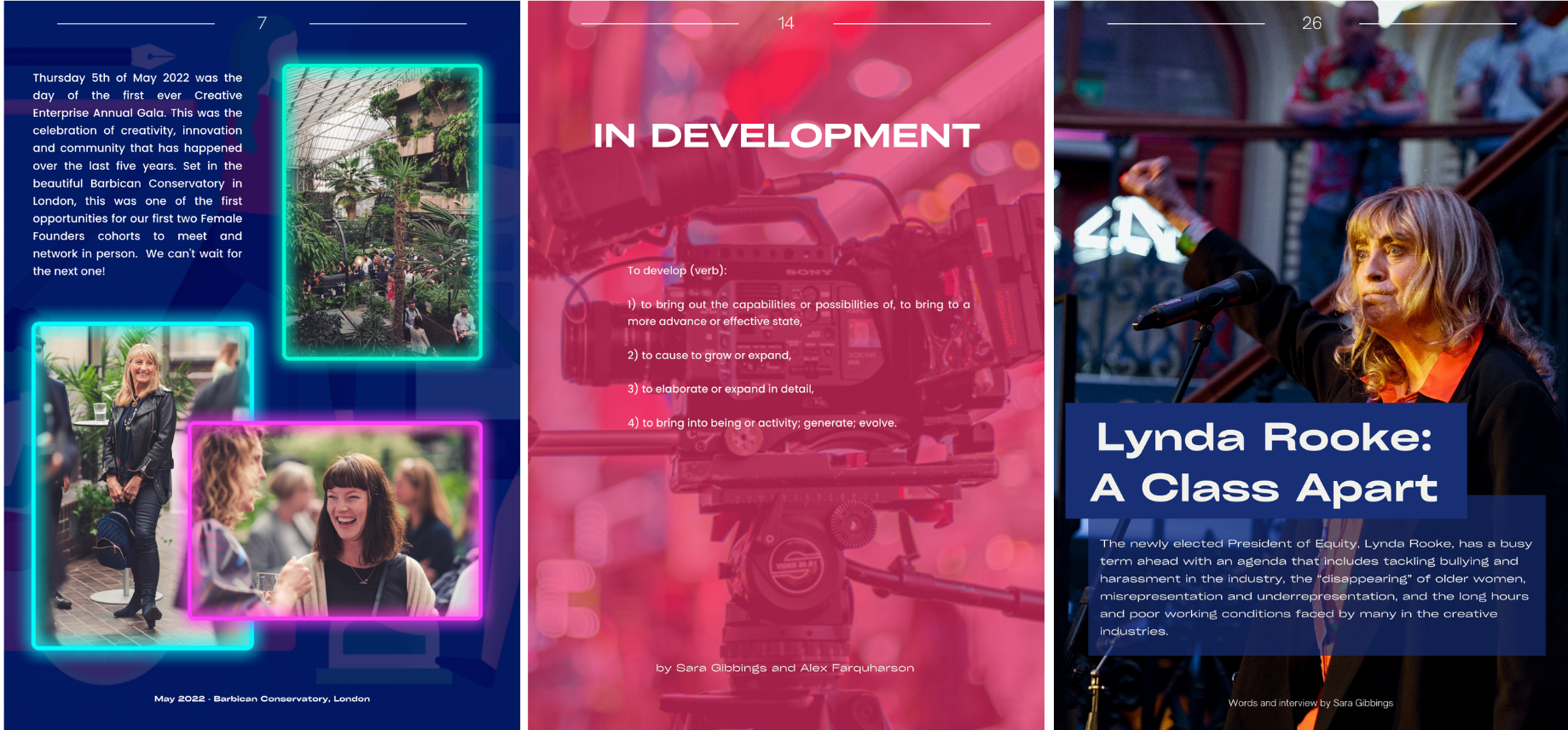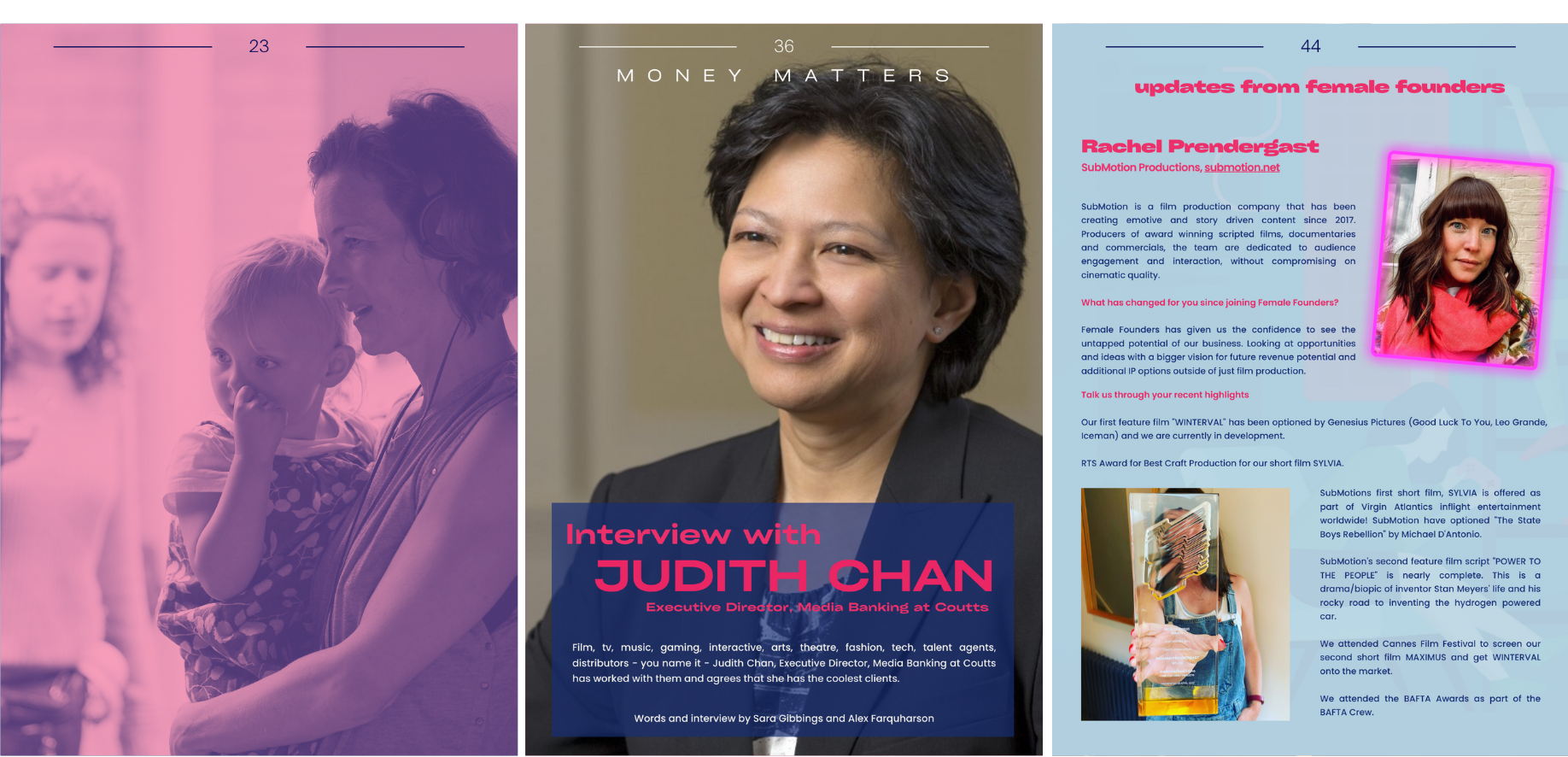 Just enter your email address to download
the Female Founders Magazine
_________